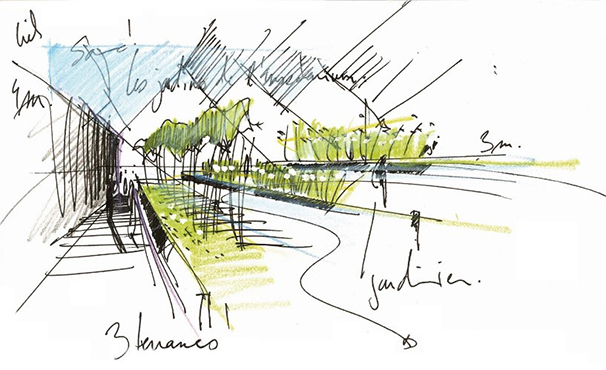 Graphic styles for the representation of the landscape.
Abstract
Long before the landscaper existed as we understand it now, the study of landscape was already a great concern for society, tackled by cartographers and artists. The cartographers have tried to represent the terrestrial surface from an objective and quantifiable point of view, the advances in the technical means of measurement and representation have been rising to cartographic representations increasingly faithful to reality. From the point of view of art, the representation of landscape has undoubtedly been a constant in the pictorial representation. Subjective vision of natural and rural environment through great masters of painting has been a great source of information about the meaning that has been attributed to the landscape through the ages. Current term of landscape includes aspects inherited from the past and adds the sociological and cultural component in its meaning. This new standpoint extends the content of landscape representation. In turn, the rapid introduction of new graphic technologies has significantly modified the representative possibilities of territory. Projects carried out by studies of landscape architecture today, show a wide variety of techniques to approach from the creativity and ingenuity, the complexity of the components of the landscape. In Department of Architectural Graphic Expression, through the supervision of different Final Degree Projects, we have analyzed the graphic representation techniques in the current international scenario. After analyzing the tools and graphic trends in different landscape architecture studies, the student opts for a graphic language that will serve as a reference to represent a project and reach their own conclusions on the adequacy of each language to the type of project.
DOI: https://doi.org/10.20365/disegnarecon.22.2019.26

Keywords
Representation, graphic expression, landscape architecture.
Refbacks
There are currently no refbacks.
Copyright (c) 2019 Marina Sender Contell, Susana Iñarra Abad
DISEGNARECON
ISSN 1828 5961
Registration at L'Aquila Law Court no 3/15 on 29th June, 2015.
Indexed in SCOPUS. Diamond Open Access. All papers are subjected to double blind peer review system by qualified reviewers.
Journal founded by Roberto Mingucci