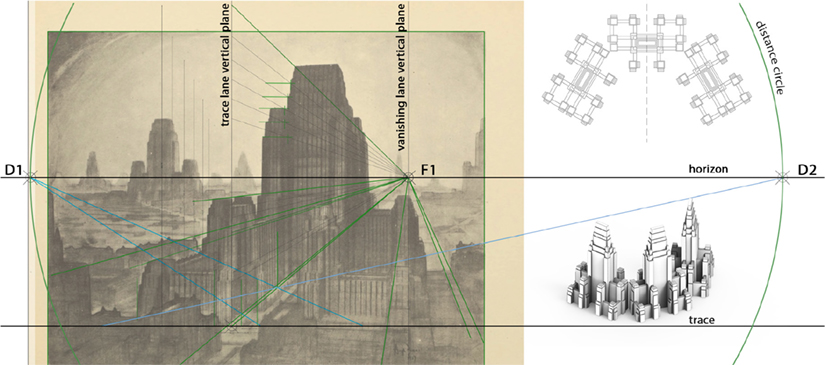 Hugh Ferriss and The City of Tomorrow: from a utopic dream to a scientific and philological reconstruction
Abstract
Today it is possible to find virtual reconstructions of many types, and technological tools help a lot in these prefigurations. However, it is difficult to find research and studies done on an urban scale of entire utopian city projects that are connected to a particular historical period of the avantgardes at the beginning of the 20th century. The research presented here fits into this context and concerns the critical analysis and virtual reconstruction of Hugh Ferriss's City of Tomorrow. Multiple factors come into play in virtual reconstructions. We often limit ourselves to some aspects, ignoring others. However, the right workflow requires that all aspects are analyzed and that the choices made are consistent and justifiable. In the case of the virtual reconstruction of Ferriss's City of Tomorrow, each developed decision has been weighted, combining graphic information with documentary information. It was a complex research because the initial choices did not always lead to a consistent outcome. So a continuous back-and-forth process was necessary so that the result was the optimal solution, although not the only one, but rational and analytical. The work presented is a unicum that currently has no other comparable examples. It links a reasonable and philological virtual reconstruction to render images of great graphic and emotional impact, in order not to lose the original intent of Ferriss himself.
Refbacks
There are currently no refbacks.
Copyright (c) 2019 Daniele Calisi, Alessio Vittori
DISEGNARECON
ISSN 1828 5961
Registration at L'Aquila Law Court no 3/15 on 29th June, 2015.
Indexed in SCOPUS. Diamond Open Access. All papers are subjected to double blind peer review system by qualified reviewers.
Journal founded by Roberto Mingucci