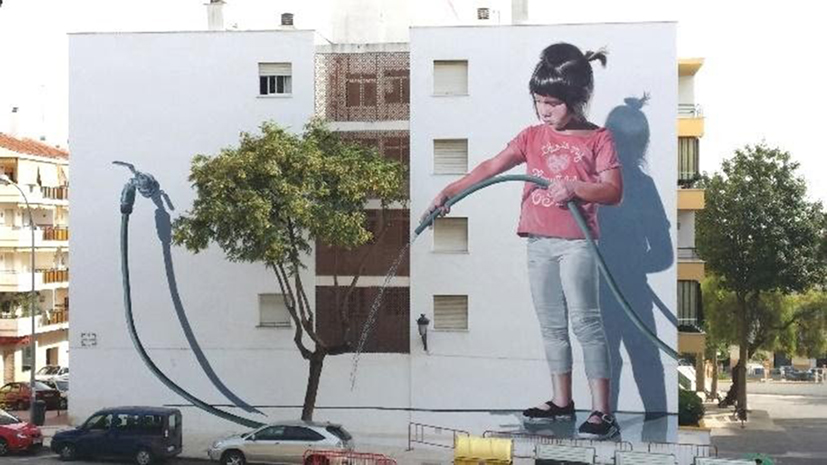 Mural art in the work of José Ríos. From personal experience and glancing through history
Abstract
After an introduction to mural art and a glance through history for its contextualization, this article focuses on an interview with the artist José Fernandez Ríos on the integration of his plastic work in contemporary architecture. This article draws attention to an aspect that often, in the world of art, takes second place to the work itself: the thoughts and words of those who create it. The paper takes a look at different forms of mural expression of civilization, from the first manifestations in caves to contemporary architecture, its techniques and styles, from classic mural art to clandestine graffiti, in order to establish analogies and differences. Walls are part of our daily landscape and streets and buildings have been increasingly transformed into a cosmos of pictures where citizens become viewers with ambivalent opinions. This kind of intervention is a modern way of expression that is increasingly extended and sometimes overwhelming. It can express protest and criticism and can function as a tool for social and educational integration (Martinez y Barba, 2013). Contemporary mural art, authorised, tolerated or clandestine is increasingly gaining ground in our culture, turning into a tourist attraction for many cities. This is the case in Berlin, Melbourne, New York, London, Rio de Janeiro, Bologna and Barcelona, among many others, where specialised companies offer urban art guided tours. Through this article we try to learn more about this phenome- non from the perspective of a creator: José Ríos.
Keywords
mural painting; architecture and building; urban art; graffiti; José Fernandez Ríos
Refbacks
There are currently no refbacks.
Copyright (c) 2020 Fabian Garcia Carrillo, José Antonio Benavides Lopez, Claudia Moreno Romero, Angie Benavides Castillo
DISEGNARECON
ISSN 1828 5961
Registration at L'Aquila Law Court no 3/15 on 29th June, 2015.
Indexed in SCOPUS. Diamond Open Access. All papers are subjected to double blind peer review system by qualified reviewers.
Journal founded by Roberto Mingucci