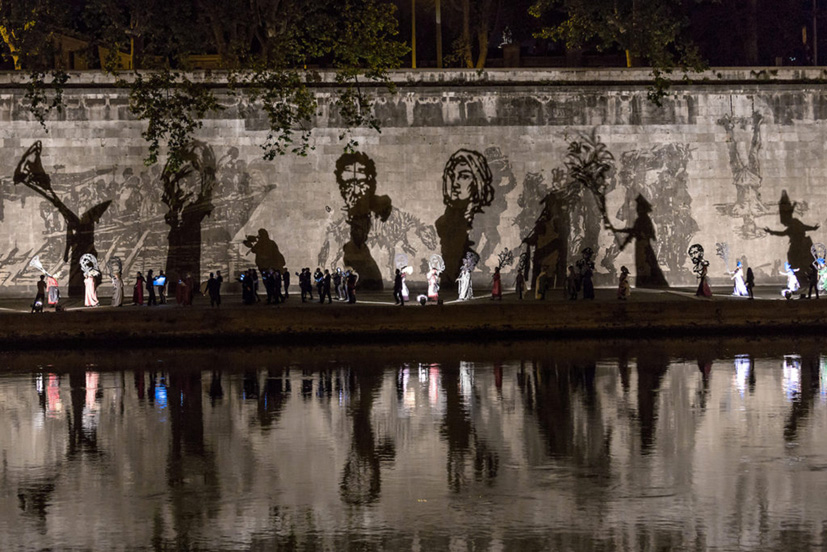 Art on the walls of the city: interview with the artist Kristin Jones
Abstract
Street art is an artistic phenomenon that has grown into a multifaceted and lively artistic phenomenon happening in many diff erent situations including the spontaneous and illegal appropriation of walls and surfaces. In recent years, thanks to the a ffirmation of this powerful and fertile artistic phenomenon in public spaces, there is new interest in works created for urban territo-ry. Although it is important to point out the differences between public art and street art, it is important to emphasize how the context of city itself influences the phenomena of hybridization and fruitful exchange of themes in a given work. Disciplinary fields and artistic practices now trigger exchange and mutations with a continuous transformation of atistic expressions. Public art, like street art, provides artists, critics and spectators with opportunities to observe contemporary culture, using places that are more or less neglected in the city as a space for questioning and exchange. Among the many artists working today on urban projects, Kristin Jones occupies a strong position for her sensitive site specific works that interpret and bringing out the artistic and poetic potential of an urban space. Her collaborative approach involves multidisciplinary teams of individual specialists and scholars as well as internationally renowned artists. The following interview here is a rare opportunity to reflect on the challenges and difficult path that led to the creation of the project with William Kentridge whom Jones had invited to collaborate in 2002.
DOI: https://doi.org/10.20365/disegnarecon.24.2020.i1
Keywords
Kristin Jones; public art; site specific; Rome; reverse graffi
Refbacks
There are currently no refbacks.
Copyright (c) 2020 Giovanni Caffio
DISEGNARECON
ISSN 1828 5961
Registration at L'Aquila Law Court no 3/15 on 29th June, 2015.
Indexed in SCOPUS. Diamond Open Access. All papers are subjected to double blind peer review system by qualified reviewers.
Journal founded by Roberto Mingucci