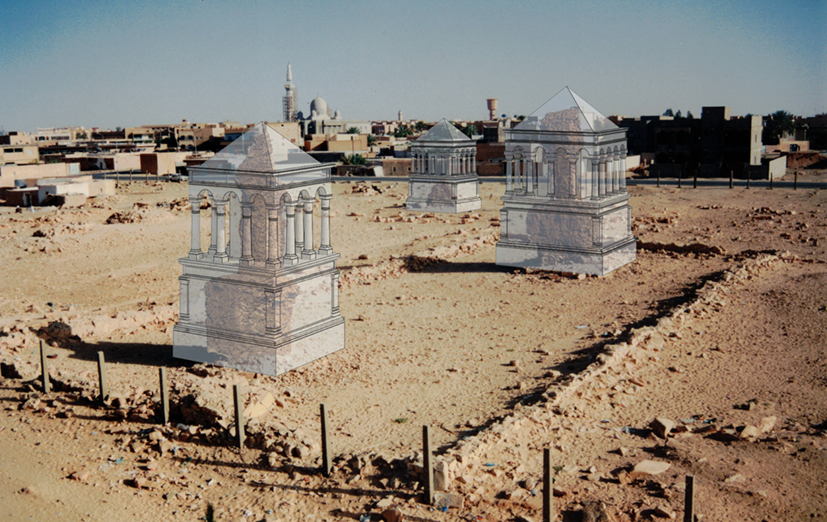 Ghadames (Libya). Surveying Data for a reconstructive proposal of the ruins locally known as "el-Asnam", the Idols
Abstract
The following paper covers a topic seldom studied in detail, namely the ruins locally known as al-Asnam ("the Idols") of the funerary monuments from the Roman settlement of Cydamus, as well as the few related architectural elements reused as spolia in the actual town oasis of Ghadames (Libya). The dispersal of most of them and the strong deterioration of the rude mortared rubble core preserved in situ, now stripped of their ashlar masonry, make it difficult to reconstruct the lost architecture of these funeral monuments. But detailed studies of the preserved data and, going forward, the formal and metrical coincidences with best preserved tombs with arcaded portico elevating on a cubic basement conserved in the Ghirza necropolis and in other sites of predesertic Tripolitania, allows us to make reliable assumptions about the original images of these monuments.
The paper will analyse the most significant spolia recorded during the surveys, such as peculiar capitals with heavy square-ended abacuses, plain and spirally fluted shafts, friezes and head-arches with carved geometric and phytomorphic patterns and iconographic subjects, mainly to re-create the virtual image of these funeral monuments and to define their chronological framework, that fits with the historical transformations and the wider cultural, social and economic dynamics of late Roman Tripolitania.  The simple reiteration of flat and simplified decorative ensemble, the archaising representation of the wealth status of the client élite and the conscious references to classical models all emphasize the prestige of their monuments, which have been passed down from the late IV and V centuries. They can all be seen to be linked to the process of transmission of new models through the main caravan route still actively connecting the Libyan coast to the south of the region.
DOI: https://doi.org/10.20365/disegnarecon.25.2020.2
Keywords
Late Antique Roman-Libyan Funeral Architectur; Late Antique and Early Byzantine decorative patterns; Re-use in Islamic Age; Spolia; Fezzan Tripolitania.
Refbacks
There are currently no refbacks.
Copyright (c) 2020 Beatrice Pinna Caboni
DISEGNARECON
ISSN 1828 5961
Registration at L'Aquila Law Court no 3/15 on 29th June, 2015.
Indexed in SCOPUS. Diamond Open Access. All papers are subjected to double blind peer review system by qualified reviewers.
Journal founded by Roberto Mingucci