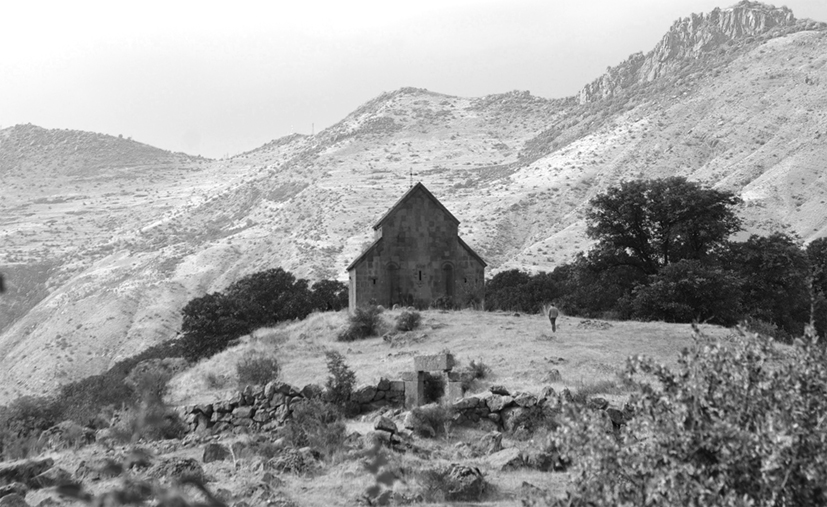 A fidelity made of stone. The Armenian Architecture seen from the Vayots-Dzor' fringe
Abstract
This research focuses on medieval architectures in the Armenian region of Vayots Dzor. The research mission is carried out since 2014 by the University of Florence, School of Architecture. In this paper, we show the results of a part of this research focusing on ancient buildings in the cities of Areni, Noravank and Yegheghis. We propose a series of unpublished cartographic elaborations showing the main flows of spreading of architectural typologies in Armenia, and then we focus on the analysis of the main religious structures of the village of Yegheghis. 
These analyses are based on architectural graphic elaborations to investigate the architectural Design, Space and Composition of medieval Armenian structures. The aim is to highlight the elements that define their architectural shape: the compositional rules, the structural design and the relationships between plan and elevation. Starting from the architectural analysis on religious buildings, we investigate the Armenian architectural language. Within the analysis of territorial and historical context, the paper crosses the Cuneo' studies with the analysis of the architectural elements, focusing on their both functional and mystagogical aspects.Although the Armenian cultural heritage is strongly characterized by religious buildings as churches and monasteries, the last-two-centuries-studies about Armenian architecture, including the great cataloguing work by Paolo Cuneo, have never considered this point of view. This Armenian feature explains why Armenian architecture seems to use till today an ancient language even on contemporary non-religious architectures.
DOI: https://doi.org/10.20365/disegnarecon.25.2020.8
Keywords
Paolo Cuneo; Armenian architecture; Vayots Dzor; Վայոց Ձորի մարզ;; architectural survey.
Refbacks
There are currently no refbacks.
Copyright (c) 2020 Laura Aiello, Cecilia Maria Roberta Luschi, Marta Zerbini
DISEGNARECON
ISSN 1828 5961
Registration at L'Aquila Law Court no 3/15 on 29th June, 2015.
Indexed in SCOPUS. Diamond Open Access. All papers are subjected to double blind peer review system by qualified reviewers.
Journal founded by Roberto Mingucci