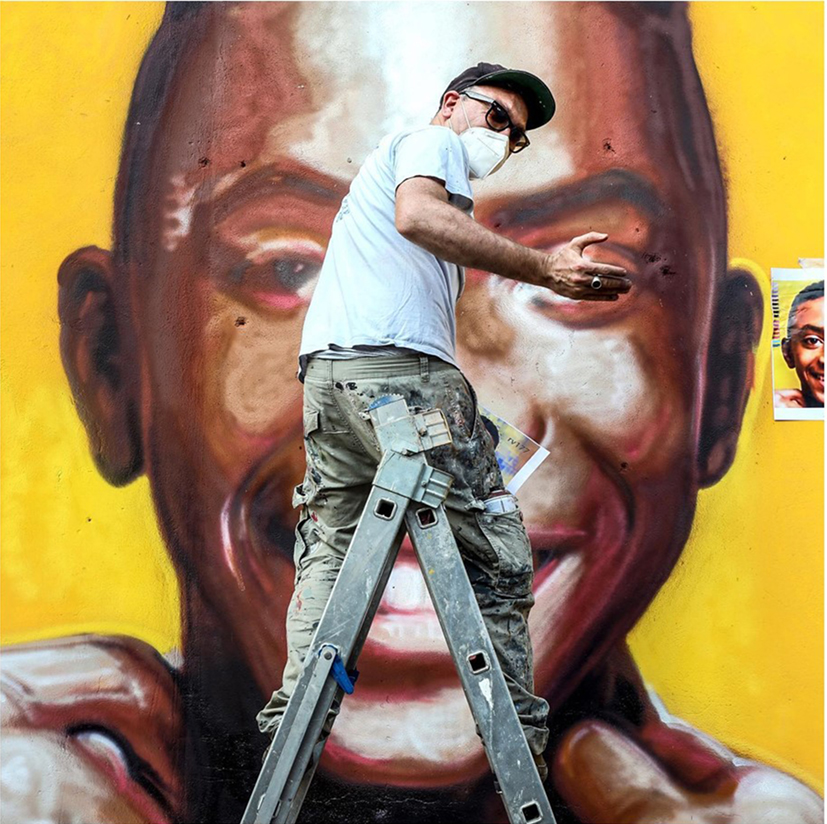 Street art. Drawing on the walls
Abstract
In mass communication, city walls have always played an important role in being carriers of visual messages: from Roman epigraphs to Mexican 
muralism
, the mural paintings of fascist propaganda, well-known graffiti and today 
street art
.The historical references of 
street art
 date back to the 1970s when the youth phenomenon of 
writing
 or 
graffiti art
 developed in the poorest and most degraded neighborhoods of the main American cities. Characterized by an aggressive and often incomprehensible graphic sign, this 'graffiti' was often identified with social exclusion. In this sense, as a spontaneous artistic expression, they arise from this rebellion by using walls, styles, languages, techniques and poetics to communicate the cultural discomforts of the contemporary world.At the beginning of the 1980s, this form of art arrived in Italy with the exhibition 
Arte di frontiera
: 
New York graffiti
, presented by the art critic Francesca Alinovi at the Gallery of Modern Art GAM of Bologna. This form of mural art soon spread to the main Italian cities in the name of a message of underground cultural protest parallel to the world of institutional art.Although the action of this mural art does not disregard its most salient element (illegality and subordination to rules), its widespread use soon led to a change of the cultural order. From a vandalistic and isolated phenomenon, this artistic expression became an instrument of urban regeneration for sustainability, along with the physical, social and economic redemption of the degraded suburbs as an alternative to the intervention of the public administration. At the same time, the rulings issued in favour of street art induced public opinion as well as the legal institutions to recognize this form of art as a promoter of urban redevelopment.The purpose of this mural art changed: no longer the soiling of walls but rather the construction of a sense of beauty (where there is none) to favour belonging to peripheral and/or degraded places, activate physical and social requalification, encourage tourism cultural. These new wall images, no longer detached from the context but adapted to architecture and street views, inaugurated the season of 
street art
 or 
urban art
, whose widespread success opened up new and more critical considerations such as the impermanence of this art and the need to preserve it, the theft of mobile works commissioned by art collectors, the organization of media events that undermines the identity nature of this mural art or spontaneity.  DOI:
https://doi.org/10.20365/disegnarecon.24.2020.ed
Keywords
Street art; places; languages
Refbacks
There are currently no refbacks.
Copyright (c) 2020 Antonella Di Luggo, Ornella Zerlenga
DISEGNARECON
ISSN 1828 5961
Registration at L'Aquila Law Court no 3/15 on 29th June, 2015.
Indexed in SCOPUS. Diamond Open Access. All papers are subjected to double blind peer review system by qualified reviewers.
Journal founded by Roberto Mingucci