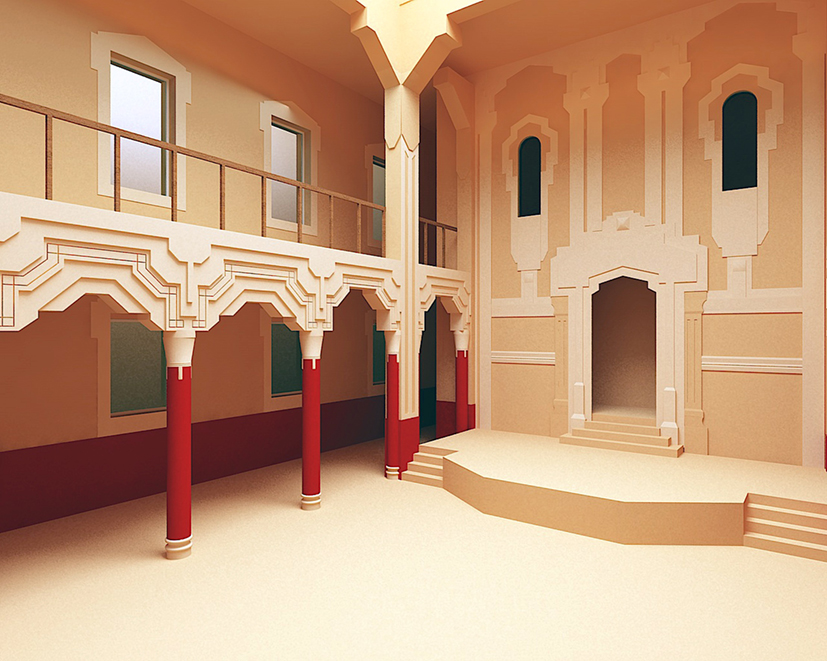 The Umberto Di Segni's Synagogue In the Medina of Tripoli: Virtual Reconstruction and Restoration
Abstract
Umberto Di Segni, born in Tripoli in 1894 to an Italian Jewish family, and died in Natania near Tel Aviv in 1958, was one of the leading architects of the architectural renewal of Libya, especially of its capital during the colonial period.
The Umberto Di Segni's Dar Bishi synagogue is part of a series of interventions in the Medina that began in 1911 immediately after the Italian occupation of the city, and continued through the 1930s.
The new synagogue served the aim of giving an Italian and European character to a cultural, religious and anthropological component of the ghettos (hara), such as the Jewish one, whose image was generally associated to the Arab-Islamic component of the Mediterranean Medinas. Hence, the stylistic choices of Umberto Di Segni for the new building, which recalls the pavilion dome of the Synagogue in Rome, and adopts a surprising language, between Eclecticism and Art Nouveau, especially in the decoration of the interior space.
Damaged during the 1941 British air-naval bombing, the synagogue remained abandoned for several years until the so-called Libyan "restoration", which, in the 1980s, gave rise to an unlikely reinforced concrete hemispherical dome above the rectangular prismatic body of the building.
The present contribution will highlight that the virtual reconstruction of the image of the Umberto Di Segni's synagogue involves the demolition of the hemispherical dome, and the reconstruction of the original pavilion vault on the square basis. The paper will also document the restoration of the original decorations and colors, as well as the external façades, which are also heavily degraded.
DOI: https://doi.org/10.20365/disegnarecon.27.2021.14
Keywords
virtual reconstruction; synagogue; Umberto Di Segni; Tripoli's Medina
Refbacks
There are currently no refbacks.
Copyright (c) 2021 Micara
DISEGNARECON
ISSN 1828 5961
Registration at L'Aquila Law Court no 3/15 on 29th June, 2015.
Indexed in SCOPUS. Diamond Open Access. All papers are subjected to double blind peer review system by qualified reviewers.
Journal founded by Roberto Mingucci