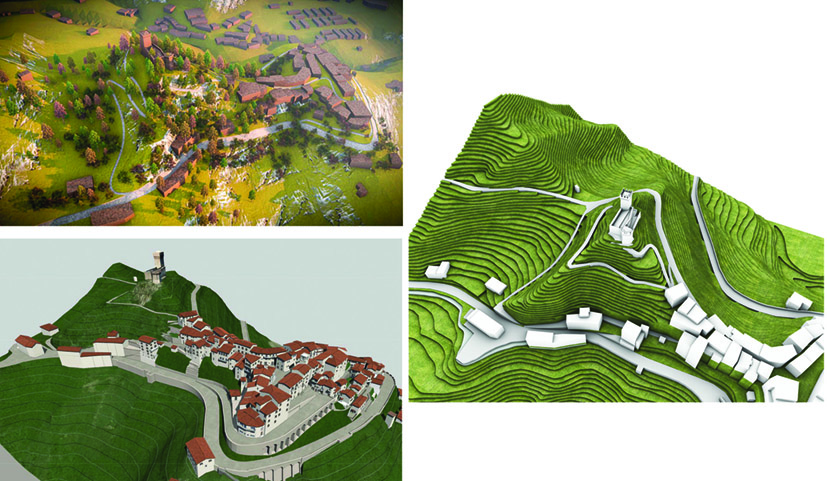 Multi-technicalities approach to the preservation survey: modeling and reconstruction of Arquata del Tronto
Abstract
In August of 2016, the town of Arquata del Tronto suffered an earthquake that produced significant damages to the village and the medieval Rocca's structure and integrity.
The earthquakes of 2016 and 2017 greatly damaged the structures added to the castle and the historical construction itself: the roof was perforated, the battlements fell, parts of the walls themselves crumbled. These events were understood as opportunities. The Rocca was still standing after the series of unfortunate events, thus holding a new symbolic function for Arquata.
This proposal aims to research a method to regenerate the place by following three scales of intervention unified in the landscape: territorial, urban and architectural. Based on the various reflections and analyses derived from the different survey models, we demonstrate that preservation actions depend on minor and necessary interventions in terms of connection and building restoration while keeping the cultural background and importance of the area intact. To do this, an accurate territorial and architectural survey is needed, based on mixed techniques between landscape and architecture. The aim of the process developed is the analysis of the site accessibility, creating a hinge between the survey, the restoration, and finally, an evaluation of the restoration project inserted in the territory itself.
DOI: https://doi.org/10.20365/disegnarecon.27.2021.15
Keywords
Landscape; Photogrammetry; DTM; Parametric; Mapping; Representation
Refbacks
There are currently no refbacks.
Copyright (c) 2021 Bianchi, D'Uva, Eugeni
DISEGNARECON
ISSN 1828 5961
Registration at L'Aquila Law Court no 3/15 on 29th June, 2015.
Indexed in SCOPUS. Diamond Open Access. All papers are subjected to double blind peer review system by qualified reviewers.
Journal founded by Roberto Mingucci