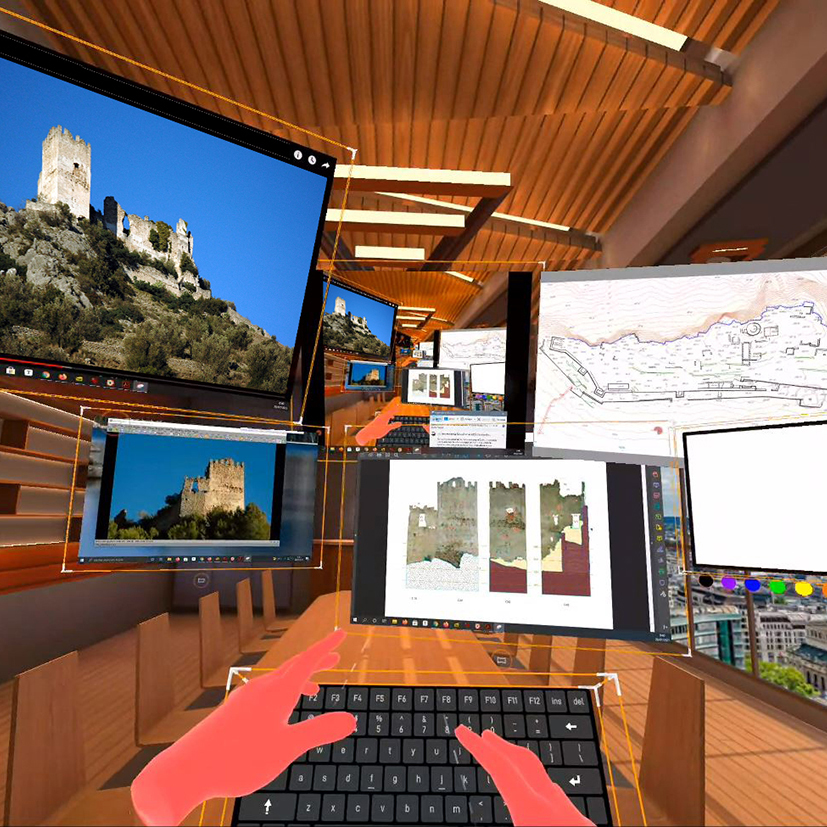 Interactive Virtual Reality applications for the enhanced knowledge of Spanish Mediterranean Fortress-Castles
Abstract
In the western Mediterranean area, castles and fortresses constitute a type of architectural heritage of great value. They are representative of the medieval period, generally with the superimposed work of different phases, and a later moment of abandonment and ruin. The interpretation of their characteristics requires an adequate study from different points of view. Within the dissemination strategies of cultural heritage, the objective is to promote the knowledge of a special type of architectural heritage, through an interactive virtual reality application, which enables the interpretation of historical architecture and its territorial context. This research presents Immersive Virtual Reality as a visualisation and interactive technology which introduces an innovative development in the field of Cultural Heritage. The interactive experience is depicted as a potential user centred dissemination and knowledge tool, ideal for responding to new learning styles. The proposal communicates an application based on the WebXR standard, which allows accessibility from a maximum amount of devices. It consists of a virtual visit to the fortresses. Its main interactions are grouped into two parts; on the one hand, the free route and the pre-established routes that enable us to understand it in its entirety, identifying the points of special interest, both landscape and architectural, and on the other, all the additional information which is to be included at different stages.
DOI: https://doi.org/10.20365/disegnarecon.27.2021.19
Keywords
Cultural Heritage (CH); Fortress castle; Dissemination; Virtual reality (VR); WebXR
Refbacks
There are currently no refbacks.
Copyright (c) 2021 Val Fiel, Soler-Estrela
DISEGNARECON
ISSN 1828 5961
Registration at L'Aquila Law Court no 3/15 on 29th June, 2015.
Indexed in SCOPUS. Diamond Open Access. All papers are subjected to double blind peer review system by qualified reviewers.
Journal founded by Roberto Mingucci