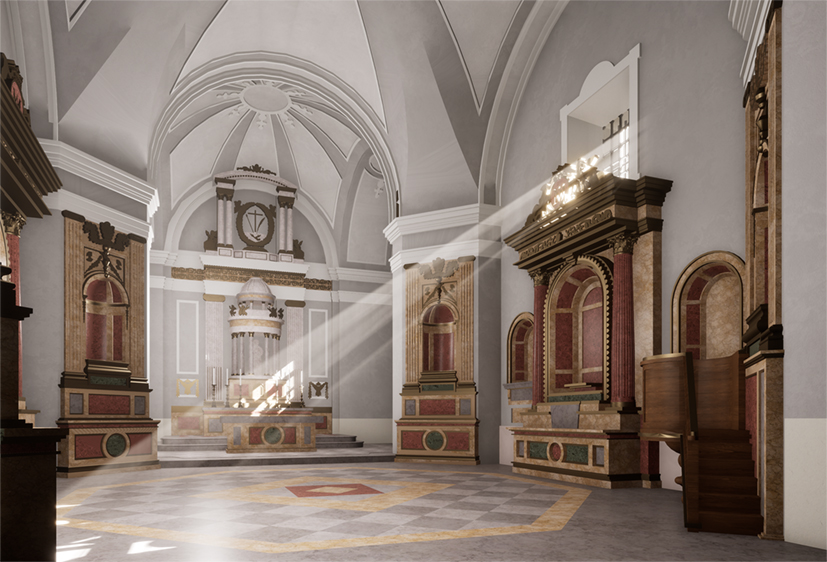 Virtual restitution of the chapel of the disappeared convent of Santa Marina in Zamora
Abstract
This research analyses, by means of drawing, the architectural form of the chapel of the old convent of Santa Marina in the city of Zamora (Spain). This temple was part of the Franciscan convent that was closed in 1868, being later used as offices of different State institutions to finally be used as the headquarters of the city museum until its demolition in 1975.
After compiling the limited graphic documentation that remains of the building, the architectural structure of the temple has been studied. This has been possible thanks to drawing, and more specifically virtual restitution techniques that allow controlling spatiality, proportions, colours and lighting that must have shown one of the best examples of neoclassicism in the city.
DOI: https://doi.org/10.20365/disegnarecon.27.2021.7
Keywords
Zamora; convent; Franciscan; neoclassical; virtual restitution
Refbacks
There are currently no refbacks.
Copyright (c) 2021 López Bragado, Alonso Rodríguez, Lafuente Sánchez
DISEGNARECON
ISSN 1828 5961
Registration at L'Aquila Law Court no 3/15 on 29th June, 2015.
Indexed in SCOPUS. Diamond Open Access. All papers are subjected to double blind peer review system by qualified reviewers.
Journal founded by Roberto Mingucci