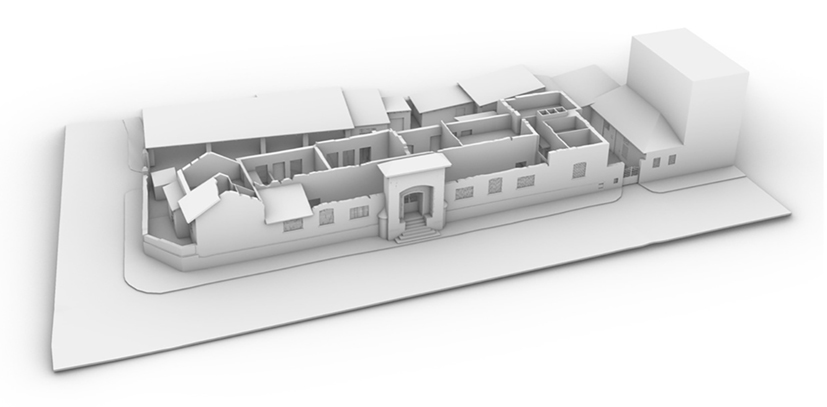 Representing the past. Methods of Digitization of industrial archeology
Abstract
Rome looks like an open-air archaeological museum; the artifacts of the past define the entire urban fabric of the city in a distinctive and unique way. When we talk about the urban archeology of the city of Rome, we are not simply referring to architectural artifacts from a distant past, but also to buildings of considerable importance that have had an impact on the urban development of the city in the last two hundred years. References are those archeologies of the nineteenth and twentieth centuries, which defined the industrial development of the city; industrial archeology. The research presented is aimed at presenting a process of digitization of these elements through relevant integrated systems. The survey methods, which allow the digitization of architectural artifacts, have been defining a new way of detecting the existing in recent decades. The research, through the analysis of two case studies, aims to highlight how these systems adapt to the survey process of industrial archeology. The photomodeling processes and laser scanner are an essential basis for analysis and knowledge of the architectural artefact. The result is the same, but the processes, methodologies and definition of the digital artefact change drastically.
DOI: https://doi.org/10.20365/disegnarecon.27.2021.9
Keywords
Survey; Digitalization; Industrial Archeology; Photomodeling; Laser Scanner
Refbacks
There are currently no refbacks.
Copyright (c) 2021 Cianci, Calisi, Molinari, Mondelli
DISEGNARECON
ISSN 1828 5961
Registration at L'Aquila Law Court no 3/15 on 29th June, 2015.
Indexed in SCOPUS. Diamond Open Access. All papers are subjected to double blind peer review system by qualified reviewers.
Journal founded by Roberto Mingucci