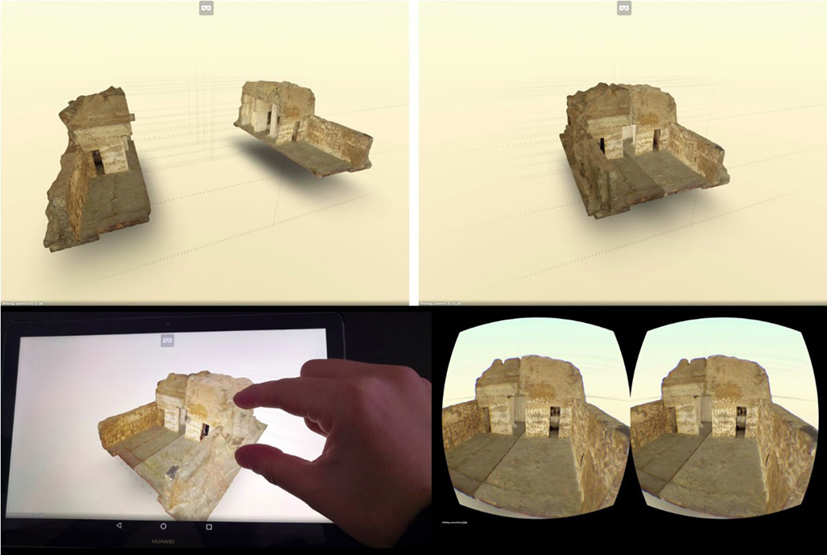 Interactive Digital Environments for Cultural Heritage and Museums. Building a digital ecosystem to display hidden collections
Abstract
The paper presents the final outcome of a project carried out through the collaboration between Politecnico di Torino and Museo Egizio of Turin. The main aim of the project has been to make available a small series of artefacts that are part of the museum collection through their virtual reproduction.
The research investigates procedures that are used for the dissemination of cultural heritage in museum context. This practices and the use of media and the web for dissemination purposes became part of a contemporary digital ecosystem that involves heritage institutions and museums. The paper describes the workflows used to develop different kind of outputs using the same content, and how it is possible to reuse digital resources for the communication and the visualisation of cultural heritage in an attractive way through the use of the latest visualisation technologies and web applications.

The final stage of the proposed research, in addition to the others already developed solution, consists on an edutainment web application that assists the user in the discovery of historical iconography associated with digital models, with the intent to educate on the understanding of the drawn space and to visualise some contents of the Museo Egizio of Turin: the 'Expedition models of Egyptian Architecture'.
The digital ecosystem developed for the project consists on a set of digital data of historical documentation and the digital replica of the museum collection: a set of wood maquettes representing ancient Egyptian buildings.
The task, carried out in collaboration with the VHLab, CNR ISPC (Istituto di Scienze del Patrimonio Culturale), allows to narrate the meeting of two different cultures, cultural institutions and science of representation, creating a new reasoned storytelling.
Keywords
Collection Information Modeling; Virtual Reality; Immersive experience; Museum collection; Egypt
Refbacks
There are currently no refbacks.
Copyright (c) 2019 Massimiliano Lo Turco, Paolo Piumatti, Michele Calvano, Elisabetta Caterina Giovannini, Noemi Mafrici, Andrea Tomalini, Bruno Fanini
DISEGNARECON
ISSN 1828 5961
Registration at L'Aquila Law Court no 3/15 on 29th June, 2015.
Indexed in SCOPUS. Diamond Open Access. All papers are subjected to double blind peer review system by qualified reviewers.
Journal founded by Roberto Mingucci